January 10, 2022 |
Angela Raymond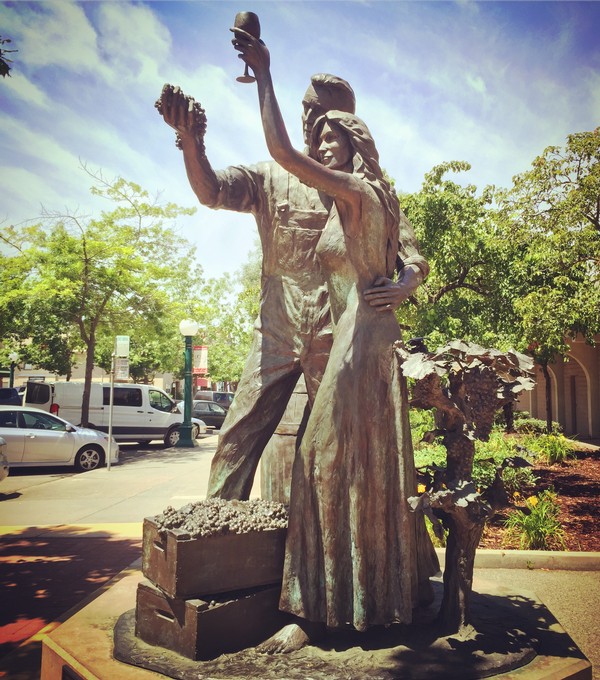 The Lodi wine region has been one of California's best-kept secrets for decades. However, in recent years, this small town and the surrounding area in the northern portion of California's Central Valley has been gaining notoriety around the world for their exceptional wines leading some to ask, "What is it about this area that creates these delicious wines?"
Established in 1869, as Mokelumne, and later changed in 1874 to what we now know as Lodi, CA, was once described as a sea level region and, "an abundant paradise." Resting peacefully between the Sierra Nevada foothills and the San Joaquin-Sacramento River Delta, the area has given birth to what has been steadfastly becoming known as some of the best wines California has to offer, especially their old vine Zinfandels.
Lodi is an area historically rich in agriculture. This Northern California area's humble beginnings are still prevalent to this day; allowing for a welcoming, customer-service forward visit. From the farm to table style restaurants and boutique shops in the Downtown district to the owner operated wineries surrounding the region, Lodi offers an experience most wine lovers will appreciate.
Beyond a culture that values its visitors, what other factors contribute to Lodi's ability to produce various exceptional wines?
The two-part answer will first bring us down to the nitty-gritty: dirt. The soil of the Stockton-Lodi area is comprised of granitic-based minerals, one in which the grape vines of this region have flourished throughout the years. This fertile soil, known as sandy-loam, possesses a talcum powder like consistency and is heavily infused with the minerals needed for vines to produce the grapes distinct to this California region.Along with fertile soil, the City of Lodi is geographically located in one of the best areas to mimic a dry Mediterranean climate. The dry, hot summers, which have become synonymous in the wine world for producing delicious grapes, are also followed by cooler temperate seasons that involve rainy winters. Most of California fits this bill but not quite in the way Lodi and its surrounding area does, especially when coupled with the sandy loam soil for which the area is known. An additional contributor are the cool nights lending their hand and allowing the grapes to develop thicker skins and housing richer flavor and color for the intended wines.
Though we could stop there, we must humbly acknowledge the talented winemakers in the area as well. With no need to conform to the mainstream wine ideals, there is much room left to play with nature's gifts. Many red and white blends coming from the area display wines full of flavor and texture that leave us wanting more.